Interior design for Aged Care focuses on developing functional and aesthetically sensitive environments of our ageing population. As our standard of living is improving with each generation, the spaces in which our senior generation live are more and more considered with the design focus on wellbeing.
Lifestyle, health & wellbeing and sense of community are driving the focus for contemporary Aged Care interiors. Research has proven that transforming these spaces provides a positive outlook to its residents and their carers as we progress to the next chapter of our lives.
In Aged Care it is important that the environment is both welcoming and manageable, but also functional and responsive to the needs of the elderly resident. Consideration for ergonomics, safety of carers, care and comfort have all inspired changes in the quality of function and durability of the furniture in this sector. Even consideration to colour selection is critical, as how we perceive colour changes with age.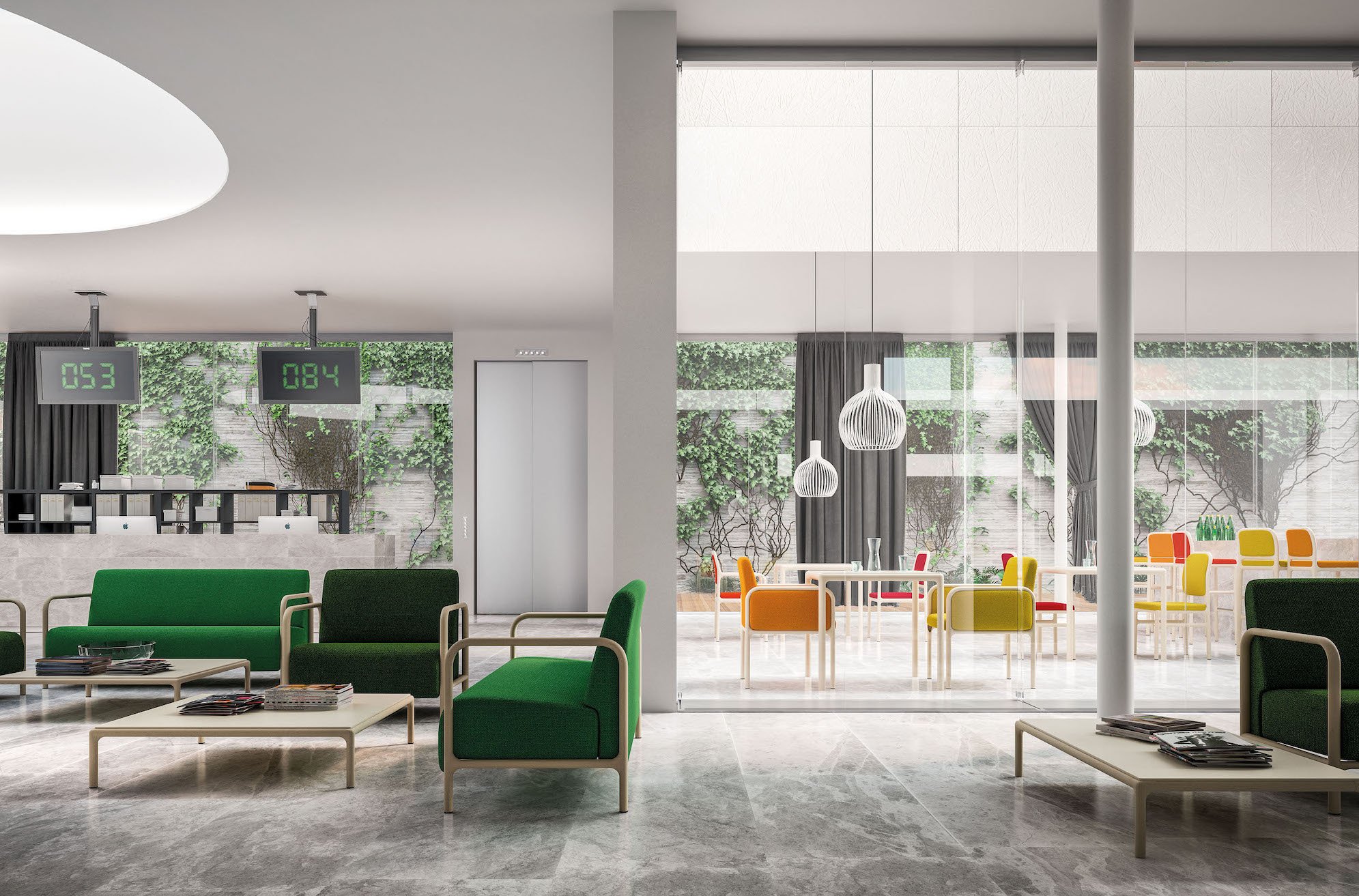 With the release of the 2021 Royal Commission into Aged Care Quality and Safety report, the Commissioner's findings highlighted the importance of design. "Where older people live affect their sense of security and their quality of life. Accommodation that is well designed to meet people's needs can improve their lives and their wellbeing."
The report favoured smaller facilities that more closely resemble the interior of our homes. "Good design in residential Aged Care, particularly for people living with dementia, usually involves smaller, lower-density congregate living arrangements rather than larger, more institutional settings." The main entry should resemble a home foyer, disguising the security and control areas. The resident's room should have abundant natural light, natural ventilation and potentially access to private gardens or external spaces. All of these considerations can change the residents mental and physical health for the better.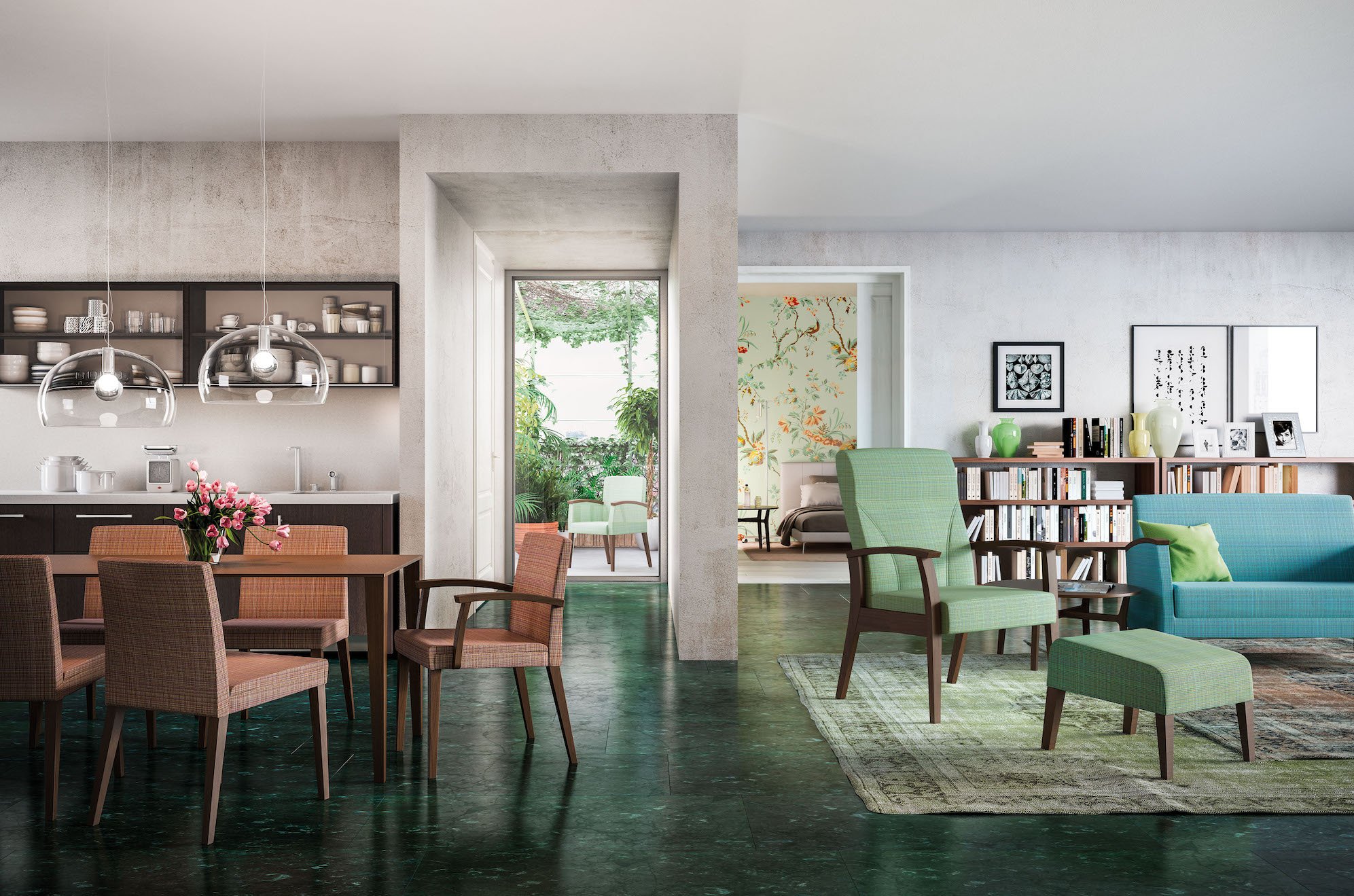 Specialised furniture can help make residents and their visitors more comfortable and assist with the wellbeing process. Welcoming areas should provide a variety of postural choices where residents can be comfortable chatting to family and friends and children can interact with their grandparents.
The practical side of furniture selection for the Aged Care sector needs to be thoroughly considered as when we aged our mobility slows down and a simple task begins to become harder. Does the chair have removal seats for ease of cleaning? Can the product come with removable covers, footrests, trays, castors or wheels, handles or levers for example. All these options can not only make it easier for the resident to remain independent for longer but also allows for easier accessibility for the carer.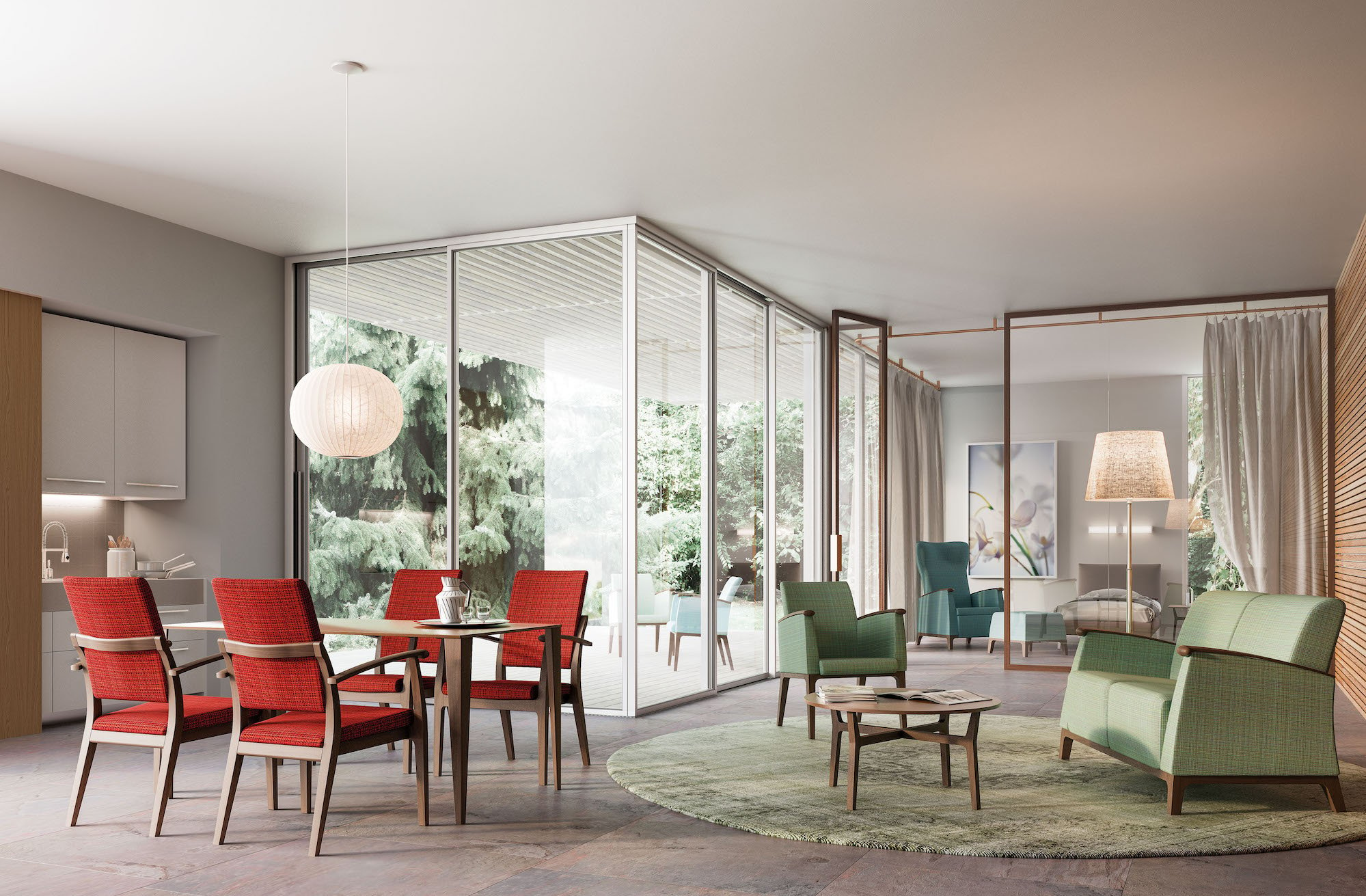 Innerspace has carefully partnered with International Brands that have embraced this research and understands the needs of the resident. Piaval's story began in 1919 as an artisan workshop for the production of wooden chairs in the heart of the Italian Chair District, Friuli-Venezia Giulia. Over time, this brand has adapted to new technologies and collaborated with premier international designers to give them the ability to find different solutions for the needs of the Aged Care sector.
While practicality and good design are key features, being comfortable is essential. All Piaval's products are ergonomic and designed to create a balance between aesthetics and wellbeing.
So as we move forward to improve the Aged Care industry, we must remember that in addition to the design of the facility, every product selection contributes to creating the best possible environment for wellbeing, allowing Aged Care Providers to transform the industry and the type of care they are able to provide to residents.