Welcome back SYDNEY! We've really missed you so it's time to get back outside.
The NSW Government has announced that Alfresco dining will get a leg up offering hospitality businesses access to $5,000 grants to help improve their outdoor dining spaces. It's time to get back outdoors and enjoy a meal or drink in the sunshine.

"NSW Government is committed to helping businesses do that in time for summer. We're providing 5,000 hospitality businesses a $5,000 grant to get their outdoor dining venture off the ground - whether that's to help set-up curb-side dining or a pub-style courtyard, we're here to turn their ideas into reality."
Minister for Digital and Customer Service, Victor Dominello
Read the full media release here.
With the tough year that many hospitality operators have dealt with and long lockdowns affecting trade, this assistance comes at the perfect time with the summer trade period soon approaching. The really good news that our NOROCK self-stabilising table bases are the perfect partner for any outdoor (or indoor!) space. These table bases love the indoors and especially the outdoors with its uneven pavement, cobblestones, laneways and city streets.
SO how does NOROCK work?
NOROCK table bases use a simple mechanical system with four pivoting legs that are interconnected in such a way that they must reach an average weight loading on all four feet. When the table is placed on an uneven surface, the feet will automatically move until all four feet reach a state of equilibrium and become stable.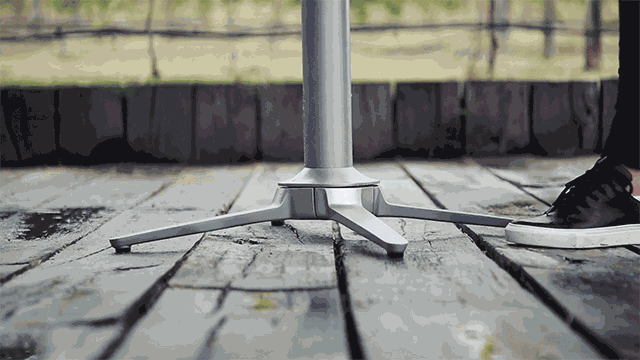 Tables that don't ROCK, NO matter what.
NO wobbles
NO spills
NO time wasted
NO problematic parts
NO compromise on design
#reconnectwithnorock
Sydney - We are ready to help you jazz up your outdoor spaces. Bases are in stock in our warehouse and ready to go!