As the international design world settles back down after the return of the Salone del Mobile Milano 2022, after a year break thanks to Covid, its time to look closer to home and celebrate some of the Australian talent that are making a name for themselves on the international stage, not just on our sandy shores.
After all Australia produces some of the foremost contemporary designers who accept the challenge to re-create, re-imagine and re-think what an object should be and how best can we manufacture it for modern day expectations.
In the Furniture industry we often see our Brands partner up with the various Industrial Designers to collaborate and blur the boundary between creator and innovator with craftsman and mechanic.
Lets take a look at some of our Australian perfect matches across some of our Internationally marketed brands:

Studio Truly Truly for RAKUMBA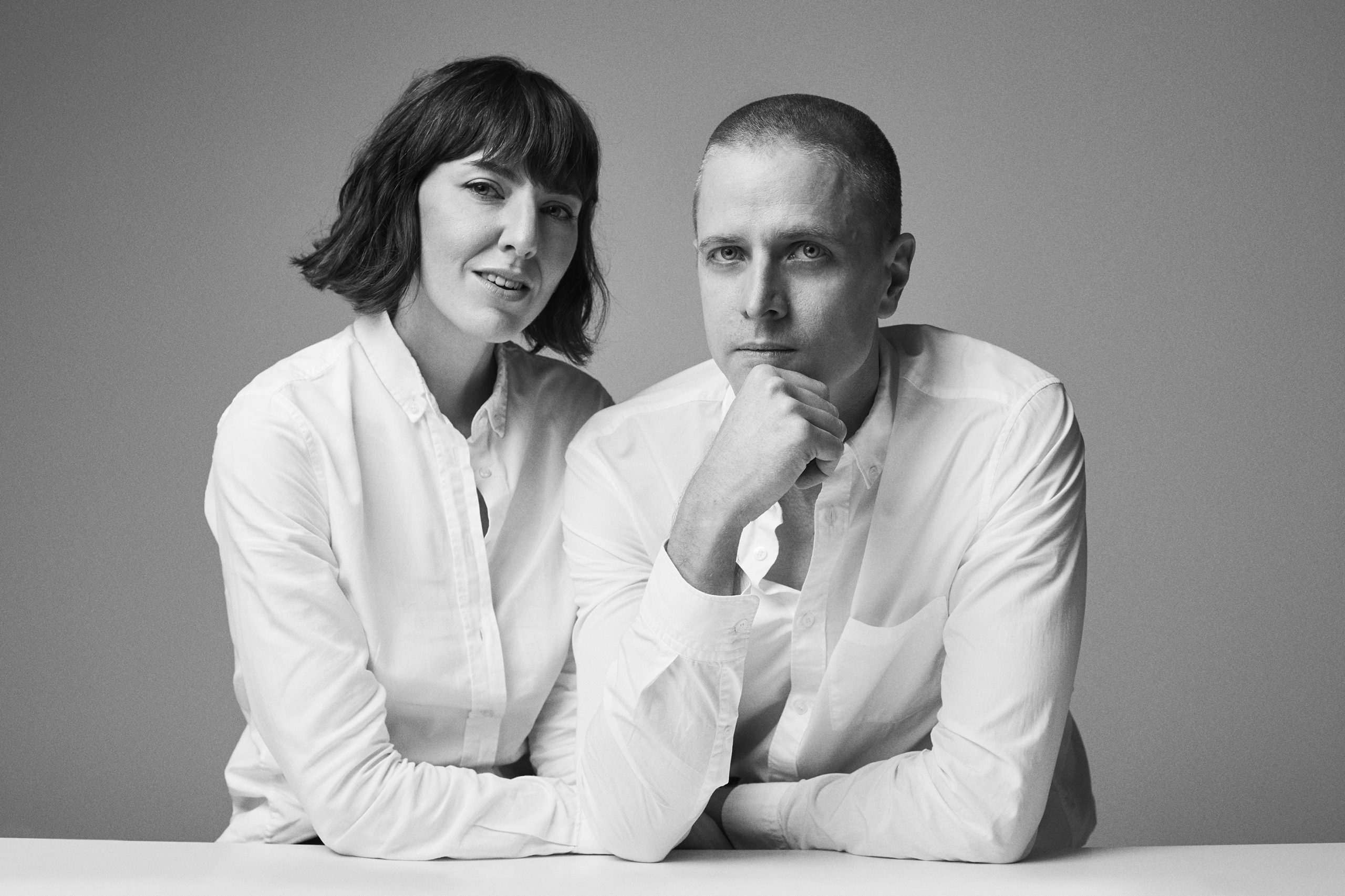 Truly Truly is a Netherlands-based design studio, founded by Australian husband and wife team Joel Booy and Kate Booy. They operate on the interface between industry and art. The duo runs a versatile practice, creating textiles, lighting, furniture and spatial installations.
Studio Truly Truly focuses on designing high quality products that combine technical ingenuity with new aesthetics. This results from an urge to dive deep into the production process, to push materials and techniques to their limits.
Industrial processes are frequently combined with abstract organic details or forces of nature.
After their first collaboration with Rakumba producing Typography Cilon, Truly Truly and Rakumba partnered again in 2021 launching their second range together - Typography VELA.
"We are constantly trying to appeal to our own desire to be surprised, captivated or moved. Our work is often sculptural or poetic, with tactility, sensuality and functionality playing an important role." – Truly Truly.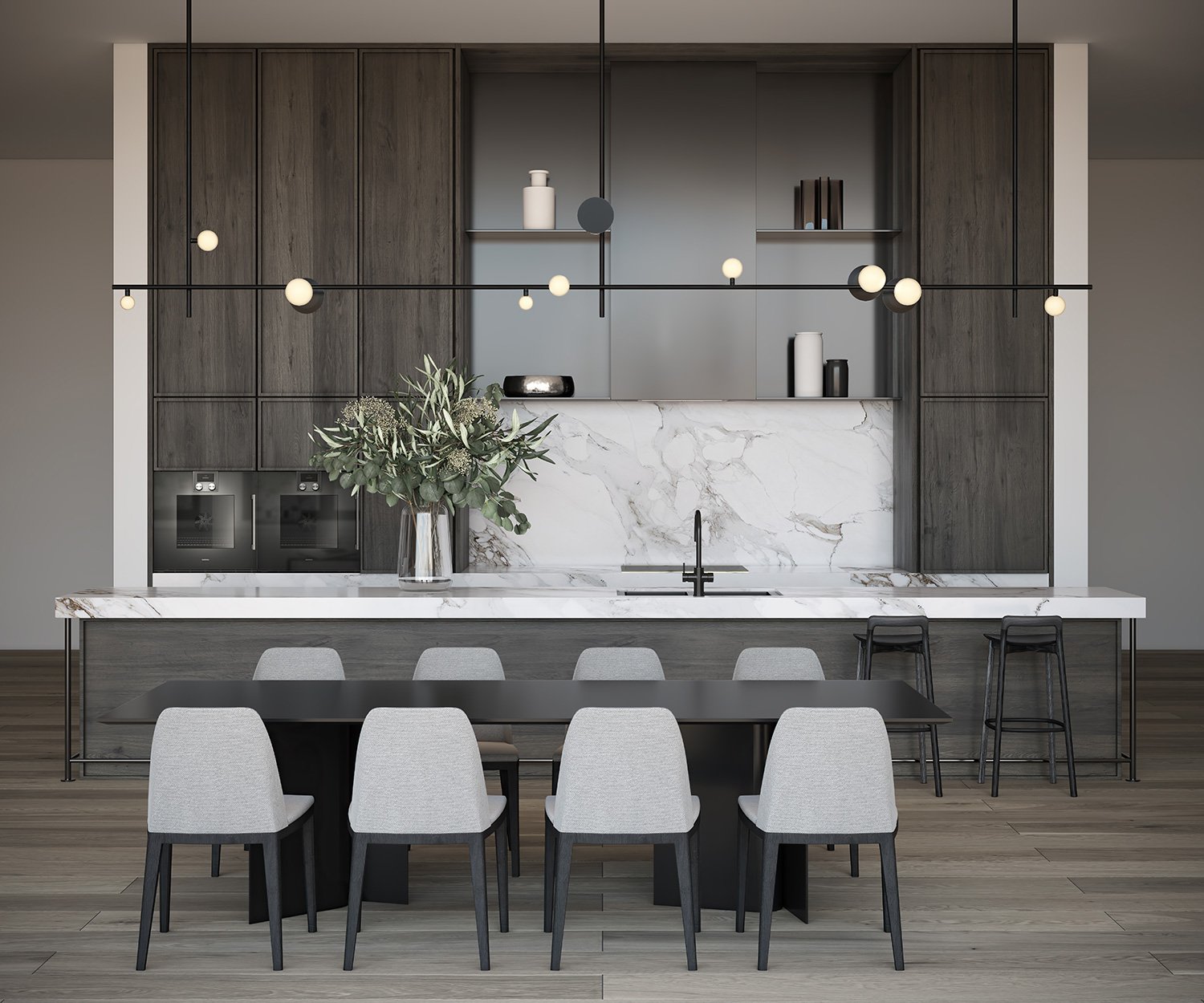 Patryk Koca for SKETCH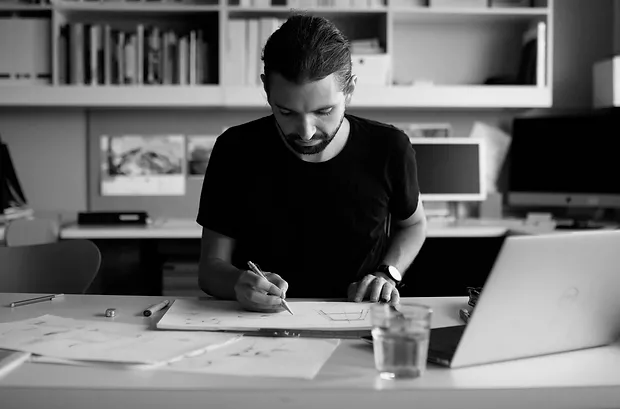 Although Sketch are strongly rooted in Denmark, they thrive on exploring new ideas with creatively minded people from diverse backgrounds. In 2019, Sketch approached Sydney based designer Patryk Koca whom shared similar values towards product design and the aesthetic sense.

Sketch's natural style inclines towards the space Scandinavian design principles coincide with the Australian modern aesthetic. Koca's passion for pragmatic functionality and poetic beauty seemed like the perfect blend for two bodies to collide.
Creative freedom was given to Koca and he has since produced a range of seating and table lines for Sketch where he has drawn inspiration from his surroundings. The Cove Table for example was inspired by the natural geography of the coastline around Sydney Harbour. The organic forms of the hidden bays and eroding sandstone cliffs have been translated into the soft details of the table structure.
Koca's Glide Stool range for Sketch seems him take inspiration from the iconic concrete architecture found in the Australian capital city of Canberra with its bold, rounded geometic forms contrasting with the negative spaces to create the sense of drama and solidity.

Chris Hardy of Hardy Hardy for MISSANA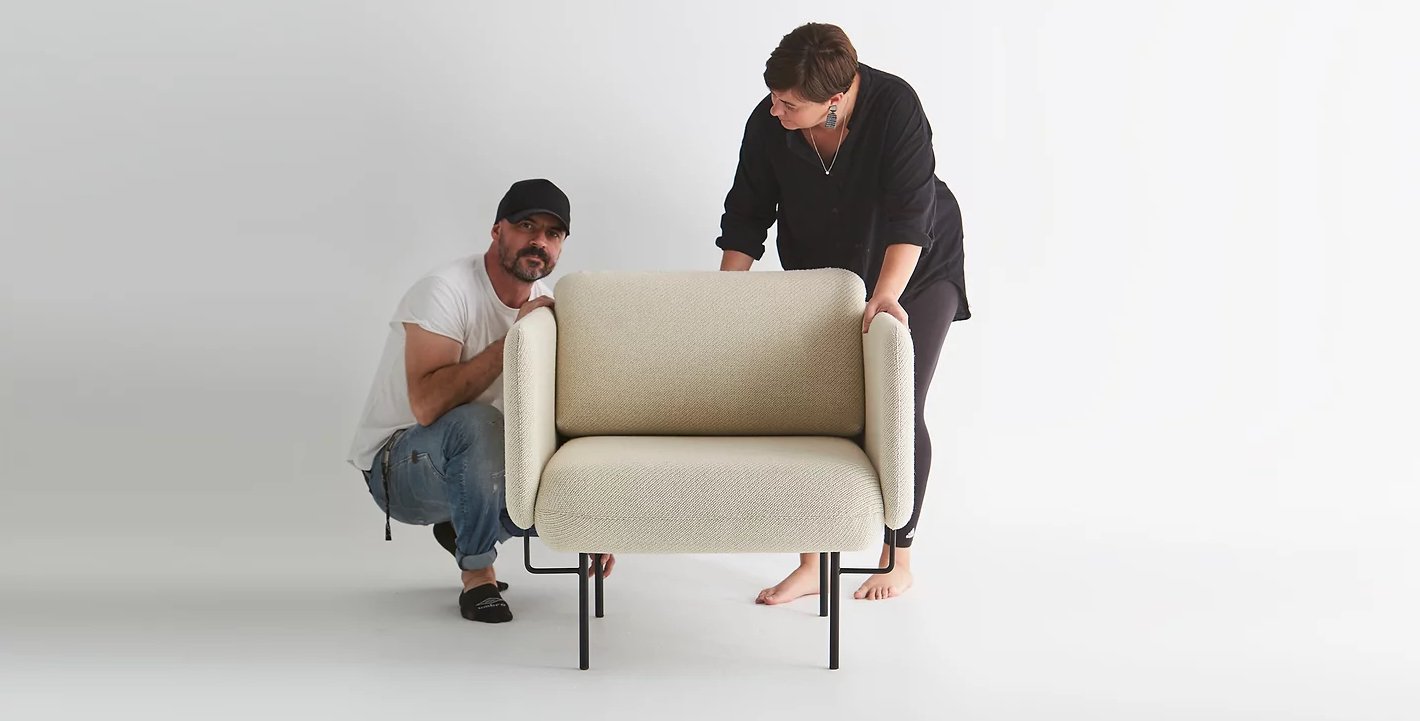 Australian company Hardy Hardy is a design partnership between Chris and Bernadette Hardy specializing in interior and product design have collaborated with a variety of European brands including Spanish brand MISSANA.
With the advantage of being able to use their interior and industrial mindset, Hardy Hardy are able to approach each project with the ability to support all aspects of the design process with attention to detail down to the trickiest of details. This is apparent in the ALCE Range they designed for international brand Missana.
ALCE is a collection of avant-garde and austere sofas with an Australian soul. Inspired by the three basic concepts of all their creations, Hardy Hardy concentrate on individuality, simplicity and design customisation.

There are two components clearly differentiated in Alce: the embracing back and seat soft cushions, and the metal legs and structure which surrounds the sofa, all of which are powdercoated in a variety of colours.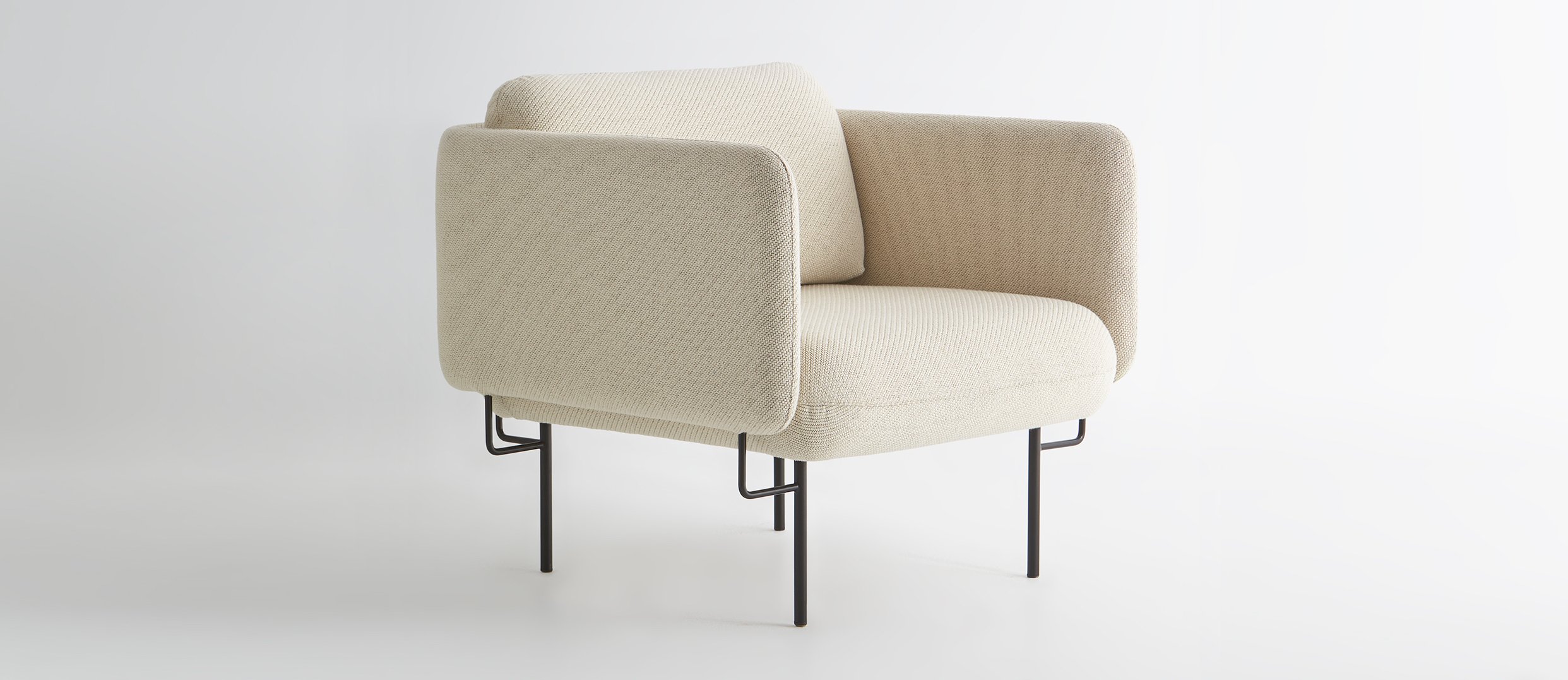 Perhaps it's our Australian lifestyle and surroundings that gives us constant inspiration for design. Perhaps the international design market craves our desire for innovation and creativity. Or maybe it is just something in the water...
But the quality of product design that is produced by Australian's is truly commendable and something we are immensely proud of representing here at Innerspace.